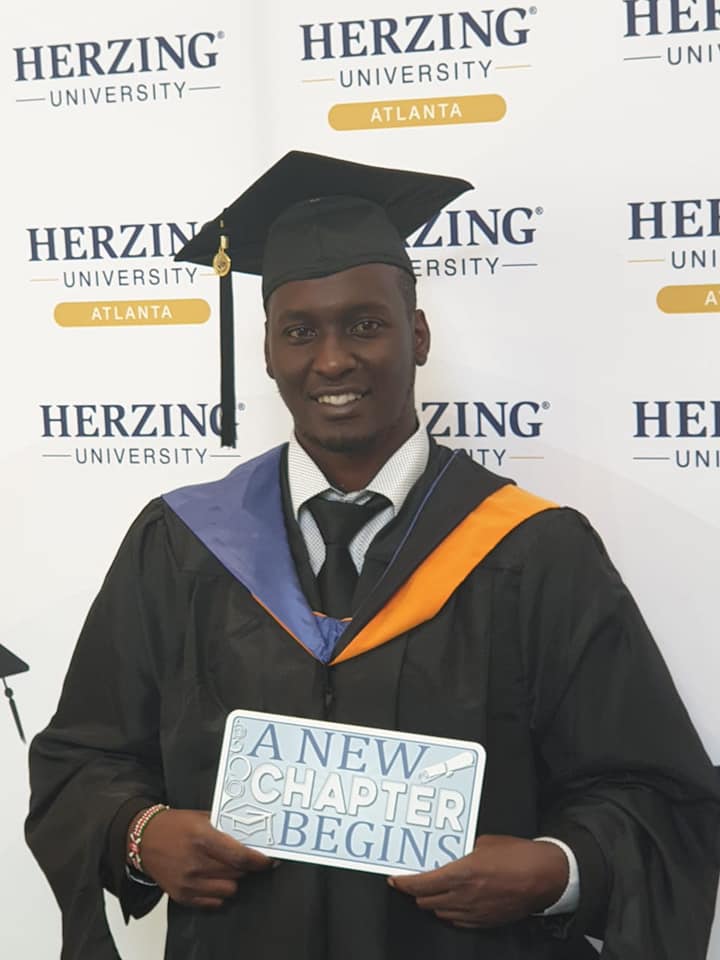 Allan Mukundi
Business
I chose to get my MBA from Herzing because their business school has been recognized by the International Accreditation Council for Business Education (IACBE) and their MBA degree is universally recognized. This is very important, especially to international students.
When I got to Herzing, my advisor walked me through my degree pathway and laid out exactly what need to complete to graduate. I was able to combine practical training with online classes, which helped me obtain the skills I needed to find success. I found value in my existing network of classmates, faculty, alumni and community.
The MBA program is about leadership and communication. An MBA can help students be competitive in the workforce and possibly even move up in their career as a manager.
After graduation, I applied for Optional Curriculum Training, which gives you a one-year work permit. I will likely come back to Herzing for more learning experience.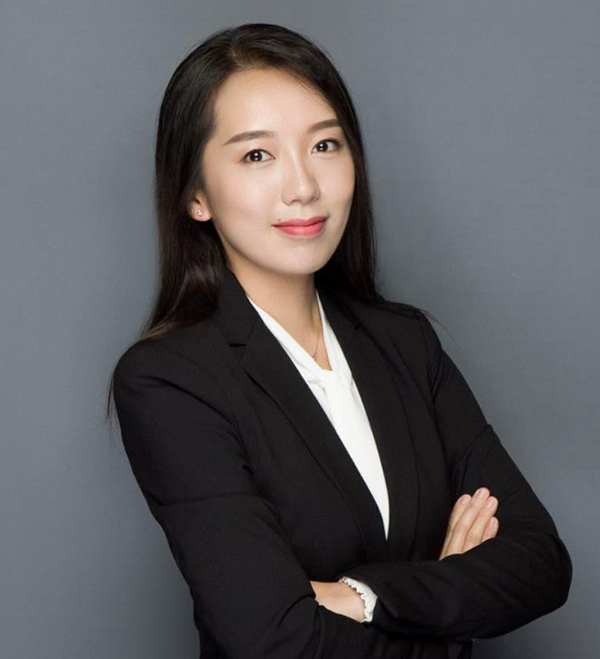 Huijia Zhang
Business
In China, I had majored in International Economics and Trade, so I chose to complete my MBA at Herzing University through their international program.
The first couple of months were tough for me since English is not my first language. It was also my first-time having class in an English-speaking atmosphere. The professors were nice and patient with me, and they gave me guidance and suggestions so that I could adjust and learn classroom procedures. As time went on, I really came to enjoy my classes. I learned a lot while at Herzing and made lots of wonderful friends along the way!
After graduation, I stayed another year for optional practice training (OPT) and received a couple of job offers, but ultimately decided to return to China where I am now working in Shanghai.
My advice to students is to always be enthusiastic both in school and during daily life! You'd be surprised how strongly everyday events can impact you and your future.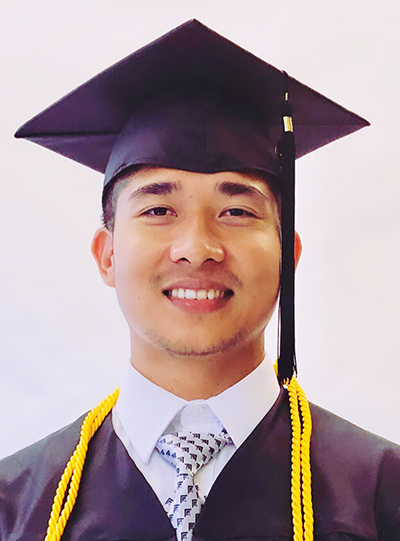 Karan Mahato
Information Technology
I had a passion for network and cybersecurity that's grown stronger over the course of my career. I enrolled at Herzing because of its diverse and innovative career programs. Each program is designed to teach and provide students with the skills needed to succeed after graduation. Another reason I decided to enroll at Herzing was because of the flexible schedules available to international students.
There were some challenges; however, individual attention from experienced faculty and staff created a comfortable learning environment that helped reduce some of the challenges and stress.
Despite what you may think, being a part of the Herzing community isn't just about hitting the books. Along with taking advantage of the numerous learning opportunities that are accessible to you, enrich your student life by getting involved in activities inside and outside the classroom. I was able to enroll in both online and on-ground classes which helped me complete my studies in a reasonable amount of time.
I got my OPT approved and I am now working as an IT Manager. I am also doing my CCNA certifications and I look forward to continuing my studies in the upcoming years.
Meetkumar Patel
Computer Networking
It was always my dream to work in IT. Although I had already been working in my field, I decided to come to Herzing to further my education and gain more experience. Herzing welcomes all international cultures and I definitely felt welcomed here.
As an IT student, I knew I needed hands-on experience with different types of equipment. Herzing provided me access to an IT lab where I was able to test and learn about all sorts of equipment. Having that hands-on experience really helped my IT career. The staff was also there to assist me, and I'd love to specifically thank Dr. Cardenas and Dr. Gordon. They always helped me feel like I could do anything.
My advice for IT students is this: always ask questions and try to earn any certifications you can while pursuing your undergraduate degree! Don't underestimate how valuable those certifications are.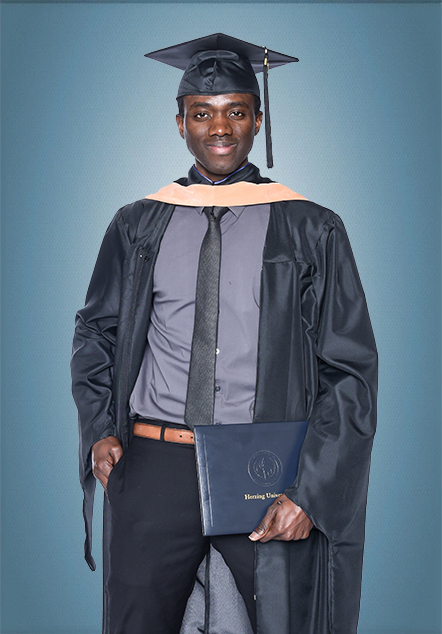 Spencer Ejakpomewhe
Business
When I came to Herzing University, I already had a bachelor's in management information systems with over two years' experience in an IT role, but I chose to get my MBA in Technology Management to advance my career. Herzing's program and welcoming environment assured me I was making the right choice.
The degree requirements were challenging – in a good way – plus the environment and professors were great to work with. They motivated me to work hard and stay engaged through the duration of my program.
There is a vibrant international student community that is supported by the student services and the international admissions team at the Atlanta campus. The activities on campus brought about a great sense of camaraderie which enabled me to maintain my focus on my academics.
My advice to future students is to stay engaged, work with career development and ask for help.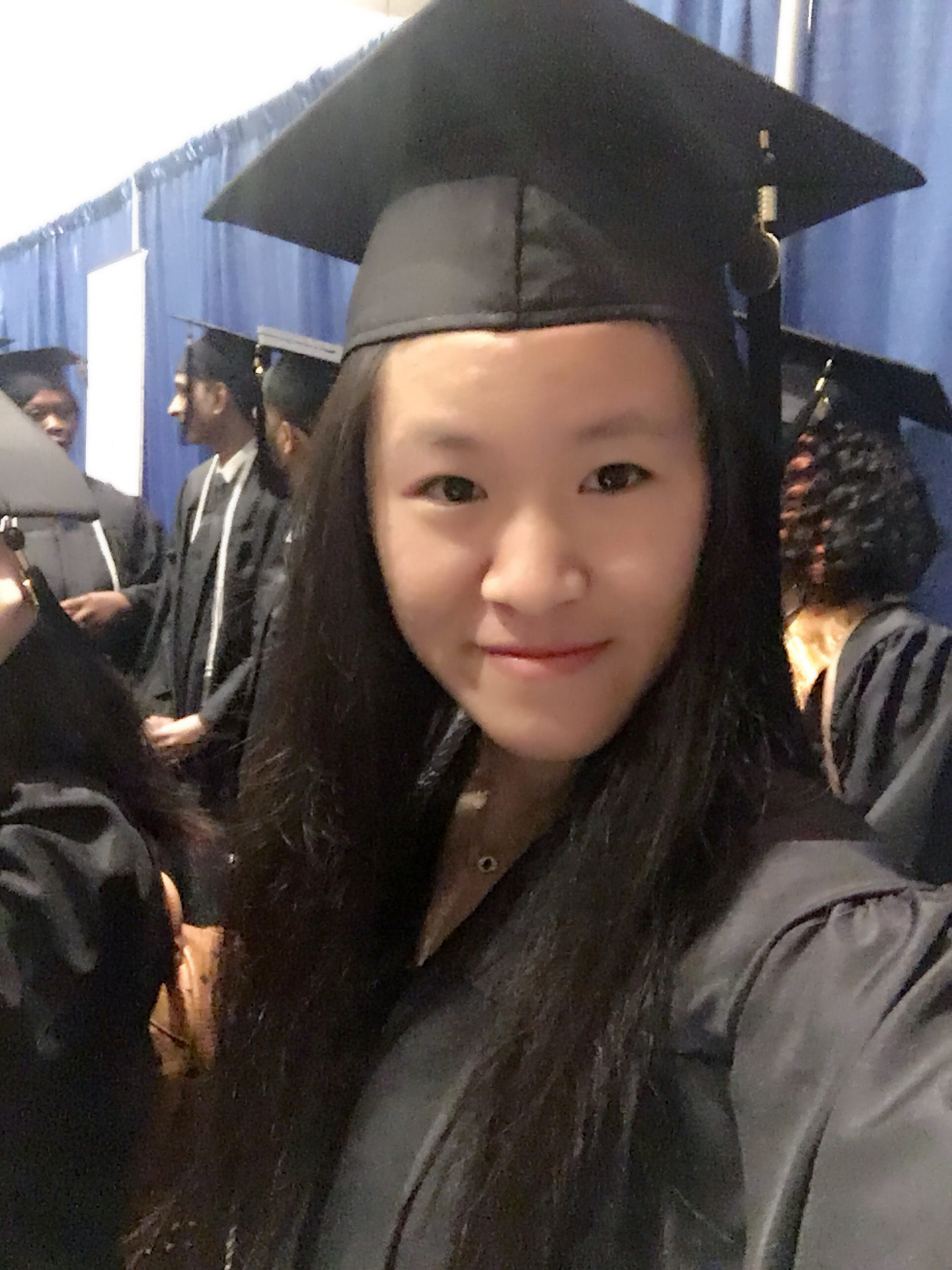 Qianyi Meng
Business
Business has always been something that interested me, so when I found Herzing's MBA program, I knew it was right for me. While all the staff were helpful, those in the International Student Department really deserve a shout-out. They showed me that I could do it and helped me every step of the way.
Initially, I found that looking for a job was a challenge. Thankfully, Herzing was there to help me with suggestions on how I could fix my resume. They gave me tips and helped me edit my resume so that I could stand out better in the job market. It paid off -- I managed to land a job as a Manager Assistant in a warehouse company.
I'm so happy I came to Herzing. It was a great way for me to learn the English language, gain experience in another country's work culture and I got a wonderful education while doing so!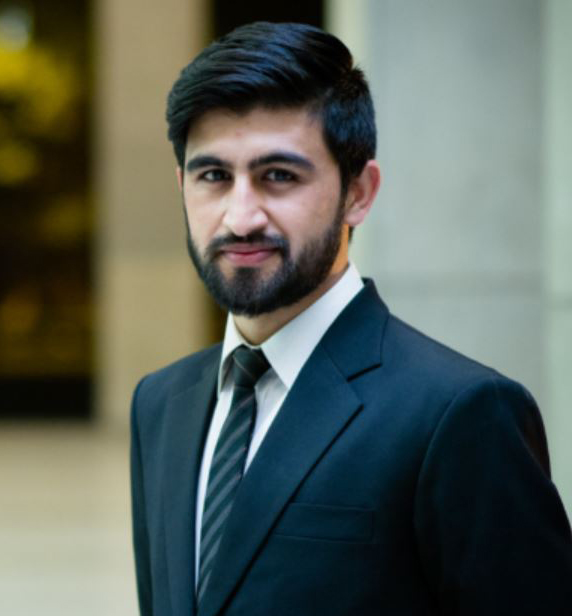 Israr Hakim
Business
I completed my bachelor's in engineering which gave me basic technical knowledge in my career, and I considered getting a graduate degree in the United States. I wanted to add to my knowledge of the business world without requiring a lot of job experience. That is why I decided to get my MBA from Herzing.
The MBA degree at Herzing is fast-paced and packed full of useful information. I learned that to make yourself more marketable in the corporate world, you should make sure your skills and expertise are in line with your field of study.
Landing a good job was a challenge for me, especially being an international student with little connections. However, the skills I acquired from Herzing University helped me network with the right employers. I am working as a Business Analyst, and I hope to get some certifications done to help me move up the corporate ladder.